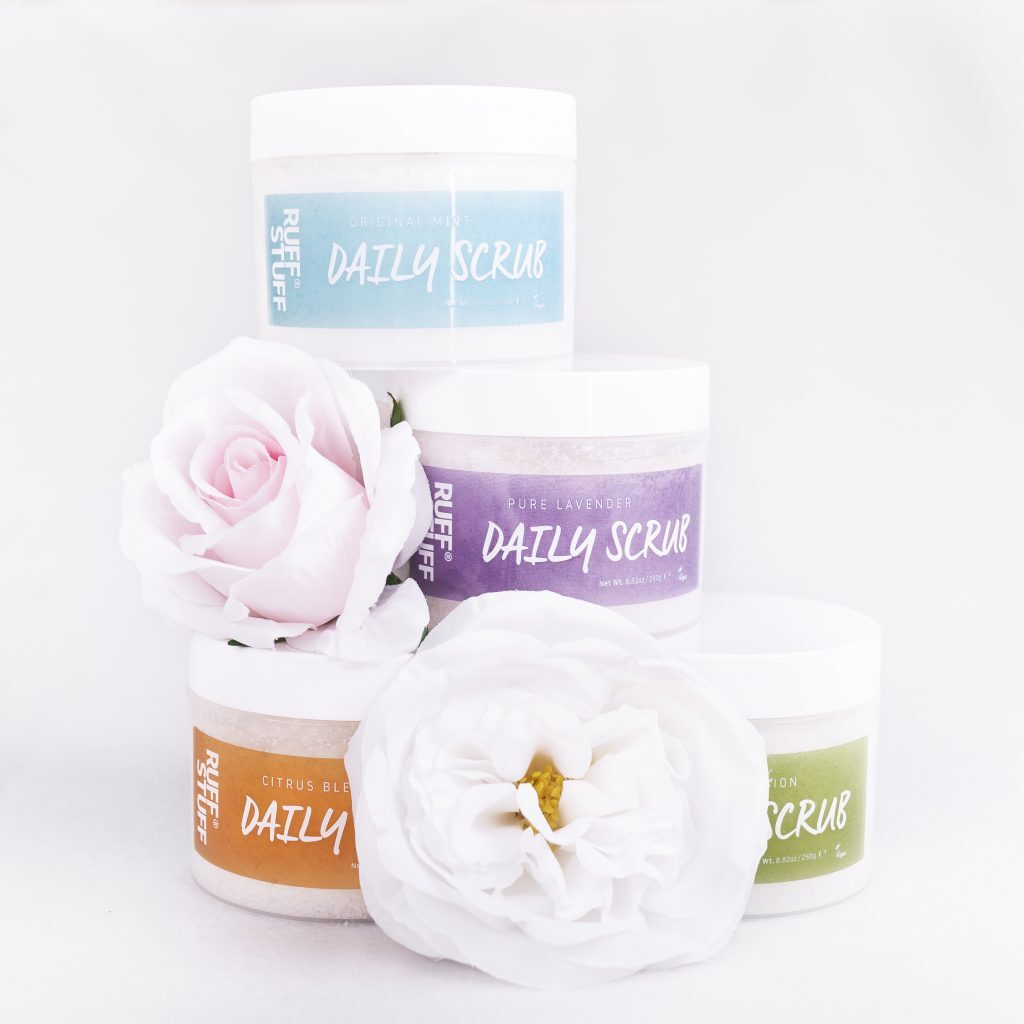 DAILY BODY SCRUB 100% NATURAL SUGAR SCRUB
Welcome to Ruff Stuff Bodycare; We are a family run business based in a beautiful coastal town in Suffolk. All our products are made by hand in small batches using only the finest natural ingredients and all are registered with the Vegan Society.
Our products have been created by a Waxing Specialist, in a working salon. Ruff Stuff Scrub had originally been specifically created to combat common problems associated with body waxing, but it's not just for waxing clients! It's also fantastic for anyone looking for glowing, smooth, healthy looking skin.
Do you want to offer your clients the best homecare products?
Ruff Stuff products are stocked throughout the UK, Ireland and beyond in Beauty Salons, Boutiques and independent health food shops.
We Love all businesses, big and small from Nationwide chains to home based salons. We don't have contracts or tie-in, you just order what you want when you want…….our minimum order is just 6 tubs for UK stockists or 36 for international orders.
If you are a business and would like to become a stockist, then simply click on the become a stockist button below to register your interest and set up a trade account. This will give you full access to exclusive trade prices and promotional material.
We're a friendly bunch so don't be shy, come and say hi and join the Ruff Stuff family!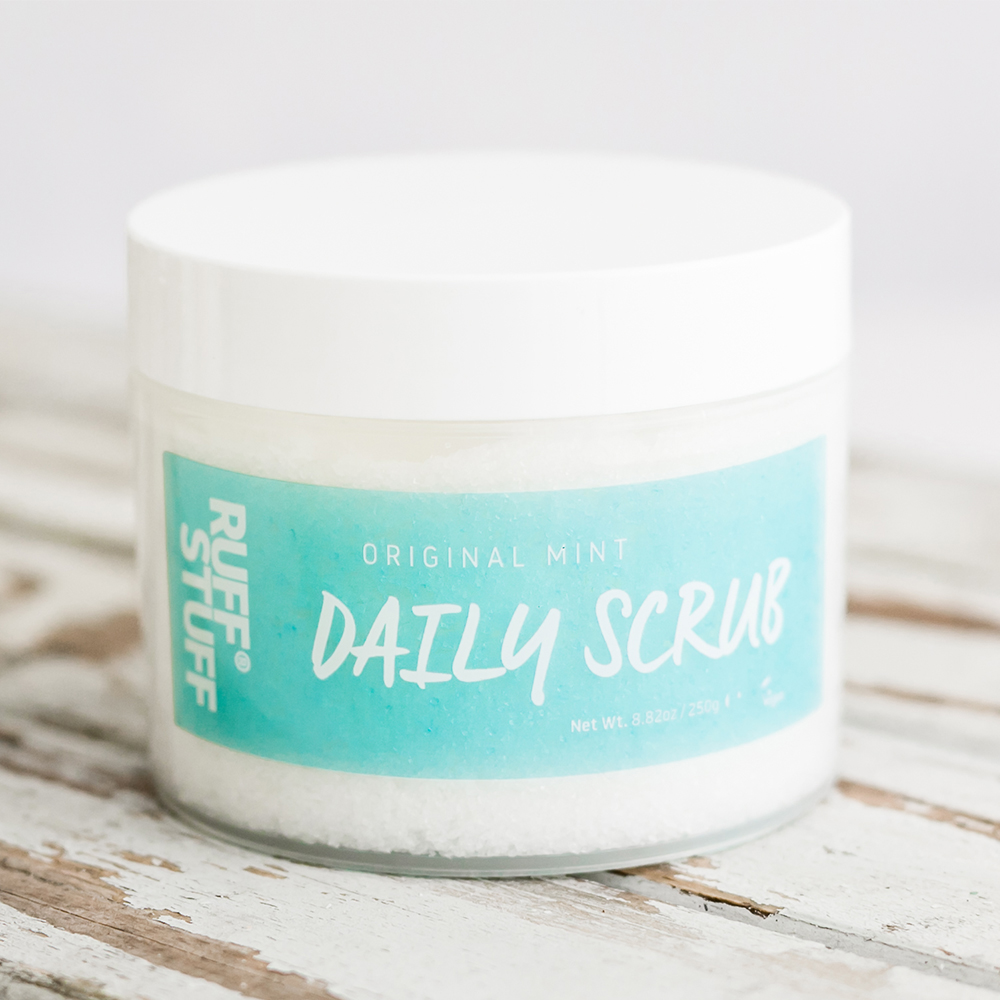 'Original Mint' has a fresh invigorating scent of peppermint against the subtle coconut backdrop, evoking memories of tropical holidays and mojitos. Peppermint essential oil is naturally anti-bacterial, Anti-inflammatory and has long been used to relieve stress and mental fatigue. As with all the varieties, the coconut oil base is not just moisturising but naturally high in Vitamin E and Lauric acid which is both anti-bacterial & anti-fungal, perfect for skin protection.
Do you want to offer your clients the best homecare product?
'Herbal infusion' is a relaxing and soothing blend for both body and mind, with Rosemary, Sage and Bay, it will change your boring morning shower into a Swedish sauna experience – if you shut your eyes and imagine hard enough. Rosemary can help to improve skin hydration and elasticity by increasing the blood flow to the surface of the skin; it is naturally antimicrobial and antiseptic. It can lift your mood, clear your head and improve mental fatigue. Sage and Bay both have anti-inflammatory and antibacterial benefits as well as smelling divine!
Do you want to offer your clients the best homecare product?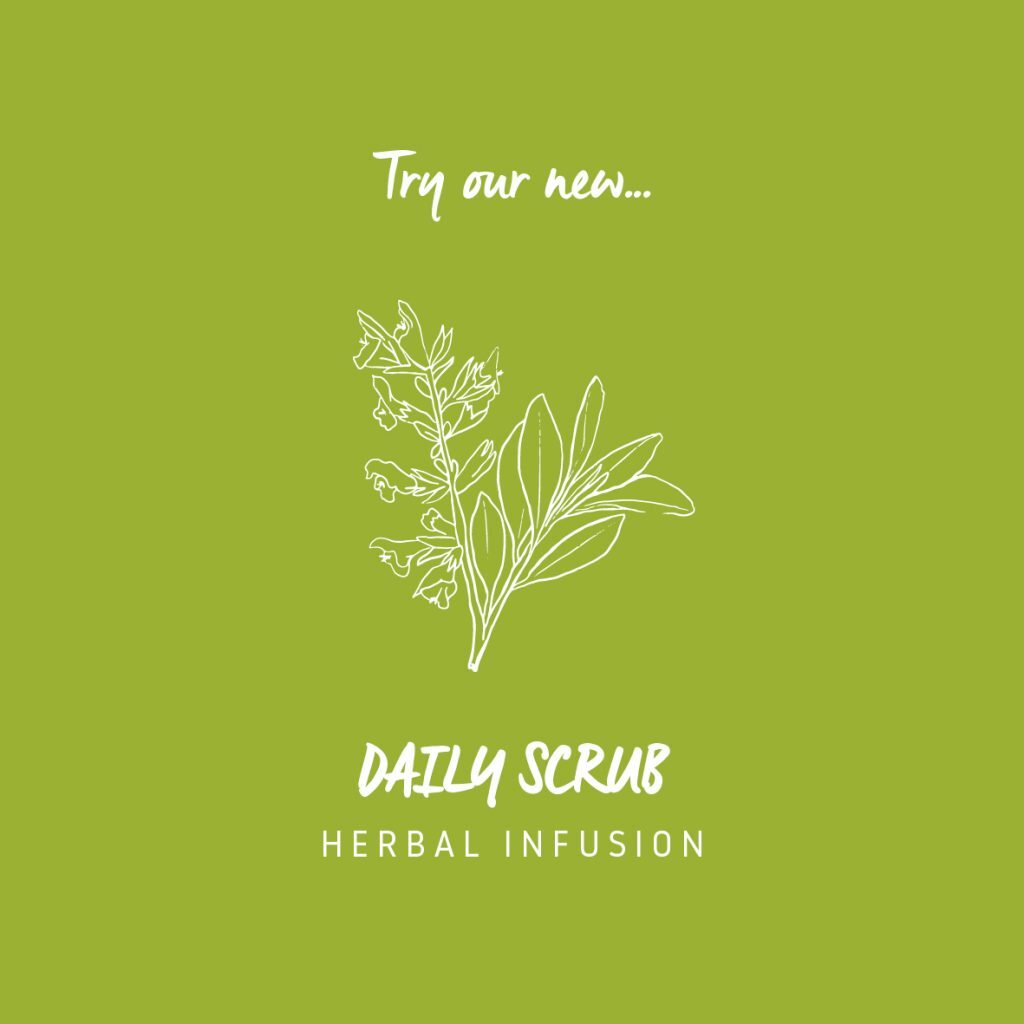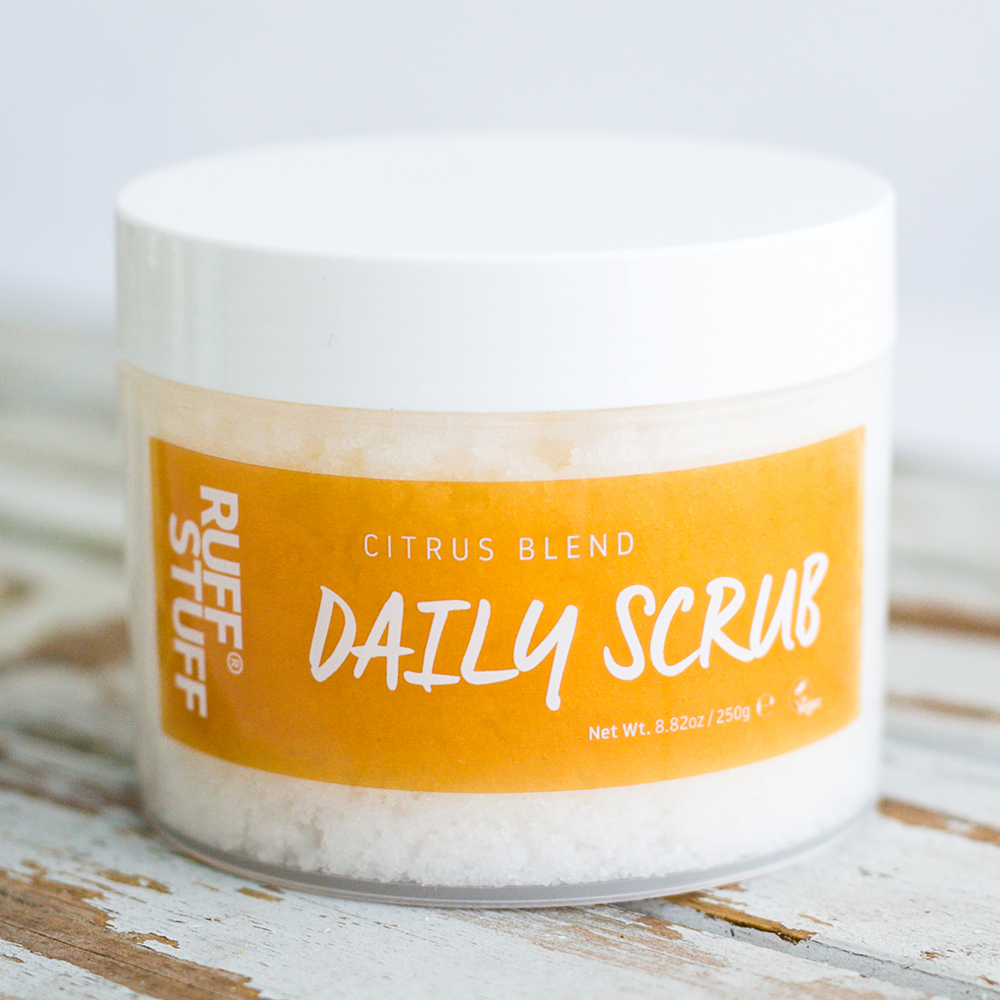 'Citrus Blend' is the unmistakable smell of summer, the Amalfi coast, limoncello or good old-fashioned lemon drizzle cake. It is an uplifting and subtle mix of citrus loveliness! Mandarin has a range of health benefits; it has been used for centuries to protect wounds from infection, improve circulation and remove toxins. Lemongrass and lemon oil can relieve stress and anxiety whilst also having powerful antiseptic properties. Citrus Blend can really help to lift your spirits in the morning!
Do you want to offer your clients the best homecare product?
'Nourishing Body Oil' is a rich blend of Sunflower, Rosehip & Jojoba oil.  Essence of pure lavender can soothe you senses and aid restful sleep while frankincense and lemongrass can help repair scaring and even skin tone, it smells like summer & leaves your skin like silk.Apply every night from face to feet for healthy glowing skin!
Do you want to offer your clients the best homecare product?